Can you have a successful Online Launch of your digital program/product with a clear cut strategy or process that converts and you can use over and over again but tweak when needed?
Yes! Yes! Yes!
You too can have successful and profitable Launches! Whether you want to launch an online course, membership or customized digital programs! It's possible for you to impact your tribe, create the success you desire without feeling confused, worn-out at the thought of your programs or being everywhere without being anywhere. I know that your desire to impact your tribe is so heavy that you can't wait to see their lives transformed. Launching right will help you get to your desired goals.
But how? You may ask? – By working with a Launch Manager.
You see, Launching doesn't have to be all draining, coffee-fueled or exhausting.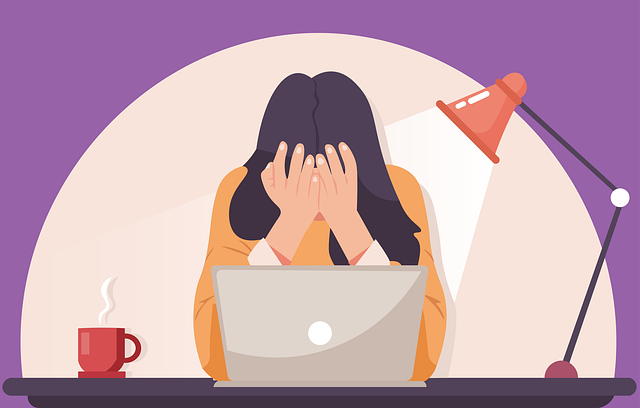 It can actually be clear cut, fun, successful and exciting when you know what to do, how to do it and why you need to do it. This will help inform your decision on the right tools, people , data and processes not just the strategy.
Strategies are motivating until you reach the point of IMPLEMENTATION and MANAGEMENT and then sets in the questions of what? how? and why? followed by overwhelm, stress and shiny object syndrome.
There are more than a thousand ways to launch your digital products or programs but you can only find out what works for you and your personality when you implement, analyze and take action by launching your digital products with the support of a Launch Manager. Launch management is all about planning and management of the moving pieces of your launch plan/ processes so that you can have a successful launch in a way that aligns with you, your personality and brand.
What is Launch Management?
Launch Management is the expert planning and management of the processes involved in the launch of your digital programs within a specific timeline to your audience in a way that aligns with YOU, YOUR BRAND and RESULTS while still being the visionary CEO that you are. Launch Management has specific deliverables that yields results.
Launch Management is a combination of done for you (DFY) and done with you (DWY) support service that will take your launch from point 'A to point Z' not from point 'A to point B' during and after your launch project
Implementation of your launch strategies gives you the opportunity to do those launch activities that only you can do so that you don't get overwhelmed, stressed or masked up with all the things to be done. Instead, you focus on your strength and prioritize self-care.
Who is a Launch Manager?
A launch manager is an expert that maps out the strategy of a launch and oversees all the steps involved leading to the launch of same program. This means that your launch gets planned, integrated into how it's supposed to play out and gets monitored from start to finish so you can focus on being the Visionary CEO that you are.
Why Launch Management?
You can have a launch manager on your team as a retainer or on a project-based term. The sweet spot is having one launch Manager work with you long term rather than changing per launch because this gives the Launch Manager the opportunity to understand your business and launch variables that will help you scale consistently.
The benefits of working with a Launch Project Manager weighs more than you can imagine. It's an investment for your business that yields a great Return on Investment – (ROI).
So, here are the reasons to invest in Launch Management. You will get:
A Strategic Partner to plan out and run ideas through with instead of being a lone-ranger.
Confident approach towards your offers so you can create more impact.

Clear and unique launch implementation plan.

An expert eye that oversees the moving parts of your launch project.

Time for prioritized and maximum self-care so you can show up authentically.

Ample time to focus on client-facing activities, audience building and sales.

A partner that sees to the implementation and management of your launch related team members.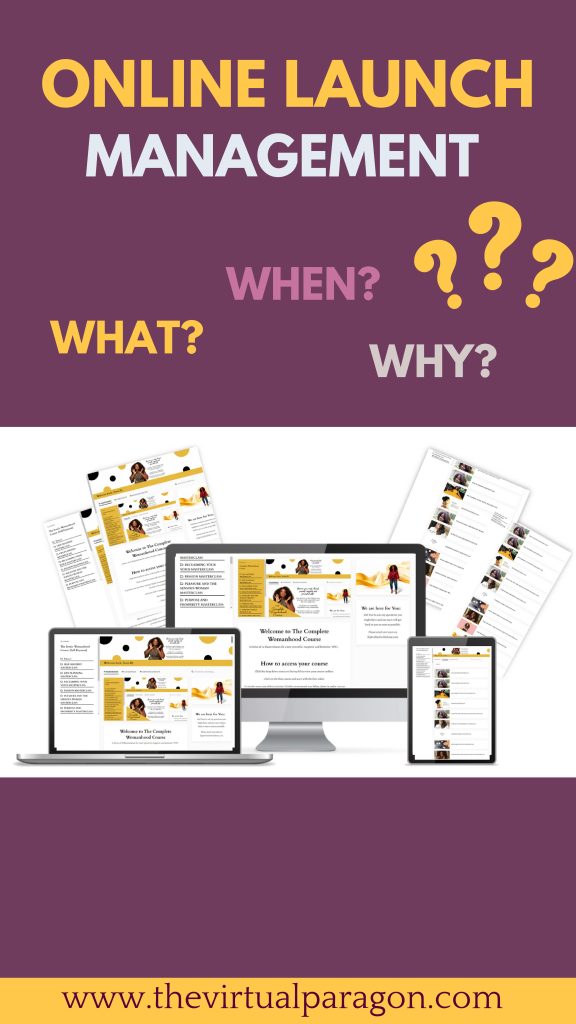 When do you need a Launch Manager?
In the online business market, a launch manager is needed when you know that you don't have the capacity to handle your launch alone even as a first-time launcher. This means that you can hire a Launch manager at any stage of your business whether as a first time launch experience or as a frequent launch experience. You may or may not have the strategies but the moving parts overwhelm you. You can't just deal with all the sales events, Launch timeline activities, tech and launch deliverables that will guarantee your launch success. There and then, you will know that you are ready——You are ready to make the investment of working with a Launch Project Manager.
Also, that's where I come in as a certified Launch Project Manager. I can support you to plan and manage your launch projects with ease without losing your personality or burn out.
Click the button below to book your call spot.
What are Launch Management Deliverables?
I know you are wondering what you will get when you decide to work with a Launch Project Manager. Right? Let me say that a Launch Manager is not responsible for making sales for your launch but rather, has the responsibility of planning out and managing the backend Launch timeline events that will finally result in sales and sold-out launches. This means that you as the Visionary has to bring to the table features that contribute to having profitable launches.
These include:
Your authentic self/personality

Audience interested in your offer

Clear offer

Messaging that drives the right traffic

Sales /Email/ Social media copy that convert

Funnel value ladder that increases customer lifetime
If you don't have all the listed above, consider going back to the drawing table because your launch will experience unforeseen mishaps and you don't want to be the one contributing to them. I know you have been sold the idea of launching without the variables listed above but take a step back and check how that has panned out. Nothing beats an organized and planned out launch. You can launch without an audience but your launch goals won't be geared towards revenue generation but metrics evaluation.
Now, when you work with me as your Launch Project Manager, here are the Launch Deliverables you will get:
Your customized launch plan document.
Management of the launch deliverables and team members.
Weekly team meetings with ongoing support during the launch timeline.
Weekly calls that consist of onboarding, launch planning, progress and optimization sessions.
Tracking of all launch related metrics and launch wrap up document.
This does not include:
Writing your Sales pages or Social Media Content
Implementation of tech setup
Video or Image editing
Now, you have an understanding of what? why? and when? of Launch Project Management, I invite you to work with me on your next launch project and let's create the impact you truly desire with ease without burnout or losing your personality.
Click the link below to book your spot.